Buyers
Sellers
Community Information
Germantown, WI
Population, 2011 estimate: 19,823
Municipality Type: Village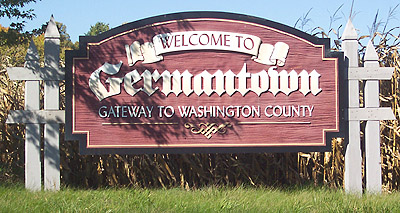 Germantown is a suburb located northwest of Milwaukee. Originally, the area was known as the town of Dhiensville. US Highway 45 provides easy access to Milwaukee to and from Germantown. Because of US-45, Germantown is only about 20 minutes from downtown Milwaukee. It is neighbored by Mequon on the east and Menomonee Falls on the south.
Germantown has recently experienced much growth in the residential and commercial markets but still has a nice legacy of farmland. There are a total of seven parks and two golf courses in the Village. There are also seasonal events occuring yearlong which include popular arts and crafts events. If you visit the old Main Street area of Germantown, you will be able to experience some old world gift shops and pubs.
Germantown has a lot of middle class homes. While their are a few older areas, many of Germantown's buildings have been contructed over the last 40 years. Real estate in Germantown has become quite popular. In Germantown, the large majority of homes sell from the upper $100,000s through around $700,000. The Village has primarily single family homes but there are also a handful of duplexes and condominiums.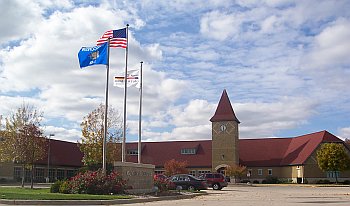 Germantown Village Hall
The Census Bureau put the population of the Village of Germantown at 18,260 for the year 2000.
Germantown Real Estate For Sale - Single Family Homes

Price Range
Bedrooms
Price Range
Bedrooms
Under $200,000
2+
3+
4+
$300,000-$400,000
3+
4+
$200,000-$250,000
2+
3+
4+
$400,000-$600,000
3+
4+
$250,000-$300,000
2+
3+
4+
Over $600,000
3+
4+
Germantown Real Estate For Sale - Condos

Price Range
Bedrooms
Price Range
Bedrooms
Under $150,000
1+
2+
3+
Over $150,000
1+
2+
3+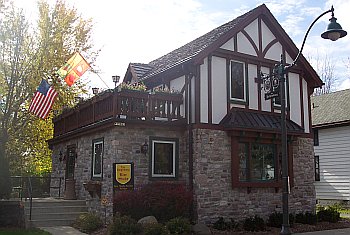 Local Pub in Germantown
LOCAL GOVERNMENT
Visit Germantown, Wisconsin's official Web site here.
Germantown School Student Test Information
School
Type
District
Student Performance on State Tests
For more information on schools in Germantown, WI, try the district's Web site.
US CENSUS DATA
Click here for data about Village of Germantown, WI provided by the US government.

Chris Haines, Milwaukee Executive Realty, LLC
Germantown Real Estate
Milwaukee Condos, Milwaukee Real Estate
Creater of Trust Account Manager
www.haineshomes.com
2266 N. Prospect Ave., #602, Milwaukee, WI 53202
Phone: (414) 339-1686 Fax: (414) 214-7234
http://www.haineshomes.com/germantown-real-estate.php
©2005-2018 Copyright
DMCA Notice